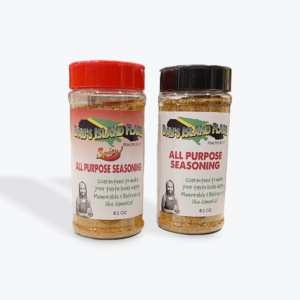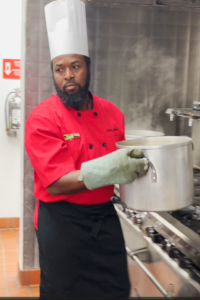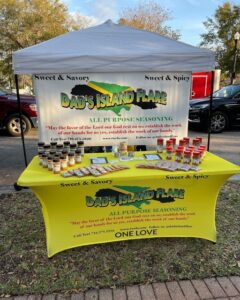 Since October 2021, over 500 Blessing Bags has been given out to the homeless population that we have encountered thus far on our Mobile Ministry.
The mission of The Walk Ricketts Family Adventures Mobile Ministry, LLC is to travel and encourage people to incorporate the 8 core values of L.O.R.D.S.H.I.P. (Loyalty, Obedience, Respect, Duty, Selfless Service, Honor, Integrity, and Personal Courage) into their everyday lives by putting Jesus first.
The vision is to encourage people of all ethnic backgrounds, all ages, all identifiable genders, any socioeconomic status to intrinsically incorporate eight core values into their everyday lives. By utilizing the 8 core values to make a change within the individual, one city at a time.
On this journey, We Walk Together.
We hand out blessing bags to the homeless while traveling around the different cities in U.S.
Bags contains: a mini backpack, wash cloth, toothbrush, toothpaste, deodorant, soap,  non-perishable goods, snacks, a bible, and socks.
We are both Army veterans, ordained in a fashion of us meeting in the Army at Fort Dix New Jersey 2008. We remained on active duty after our separate deployments overseas. While Mandie was returning from her deployment in Kuwait Brohdny was being deployed to Iraq. We both decided to remain on active duty where we both were a part of Operation Warrior Trainers. We were able to use our experience and knowledge gained from overseas to train soldiers at select locations. During this stage of our military career, we fell in love at second sight.
In 2010, we bought our first home in Western New York where Mandie and our oldest child lived while I stayed on active duty until being medically retired December 2012. Mandie remained as an Army Reserve soldier until 2015 where she was medically discharged. We are parents to three children.
There were times in our life that we entered a season of uncertainty. We had an angel who would help us keep our gas and electric on during some trying times. Mandie was incredibly supportive of me during many years of dealing with PTSD from my tour in Iraq of which took a toll on our life for some years.
We attended church regularly at Winchester Community Church (WINCC) where we both served as the Body of Christ in Leadership Roles. Brohdny was a Youth Pastor under Lead Pastor Jason Drapeau, Drummer on the Worship Team, and a Deacon. Mandie was a Vacation Bible School Coordinator and regularly attended Mothers of Preschoolers (MOPS) where she inspired all who met her.
We both felt God was calling us to do something; we were not being fed spiritually like we once were. With apprehension, we decided to resign as leaders at WINCC. We returned to Life Church Buffalo in 2018, which is the first church attended upon moving to WNY. The couple did not rush into any leadership roles; Mandie served briefly as a Greeter on "The Dream Team".
Still not fully spiritually fed in the way that God is calling us, we decided to go to Watermark Wesleyan Church where we met some wonderful families. Families from old and families of new. Shortly after attending Watermark Wesleyan, the couple ran into Mandie's Youth Pastor Kevin Beers. This meeting was predestined and ordained from the Most-High God.
The Pandemic of Covid-19 occurred! We drew nearer to Jesus in a way that we could never imagine. It was during this time that God revealed to us what we should do.
Matthew 28:19-20
19 Therefore go and make disciples of all nations, baptizing them in the name of the Father and of the Son and of the Holy Spirit, 20 and teaching them to obey everything I have commanded you. And surely, I am with you always, to the very end of the age."
Married for 13years now, the couple has a heart for Jesus and all his people. We decided to sell our home that we built in 2018. Our family that consists of 3 children, 2 mini Aussiedoodles (Ginger & Milo), bought a pickup truck and a fifth wheel, and been on the road since March 2021 ministering where God leads us.
©2023. Dad's Island Flare. All Rights Reserved.