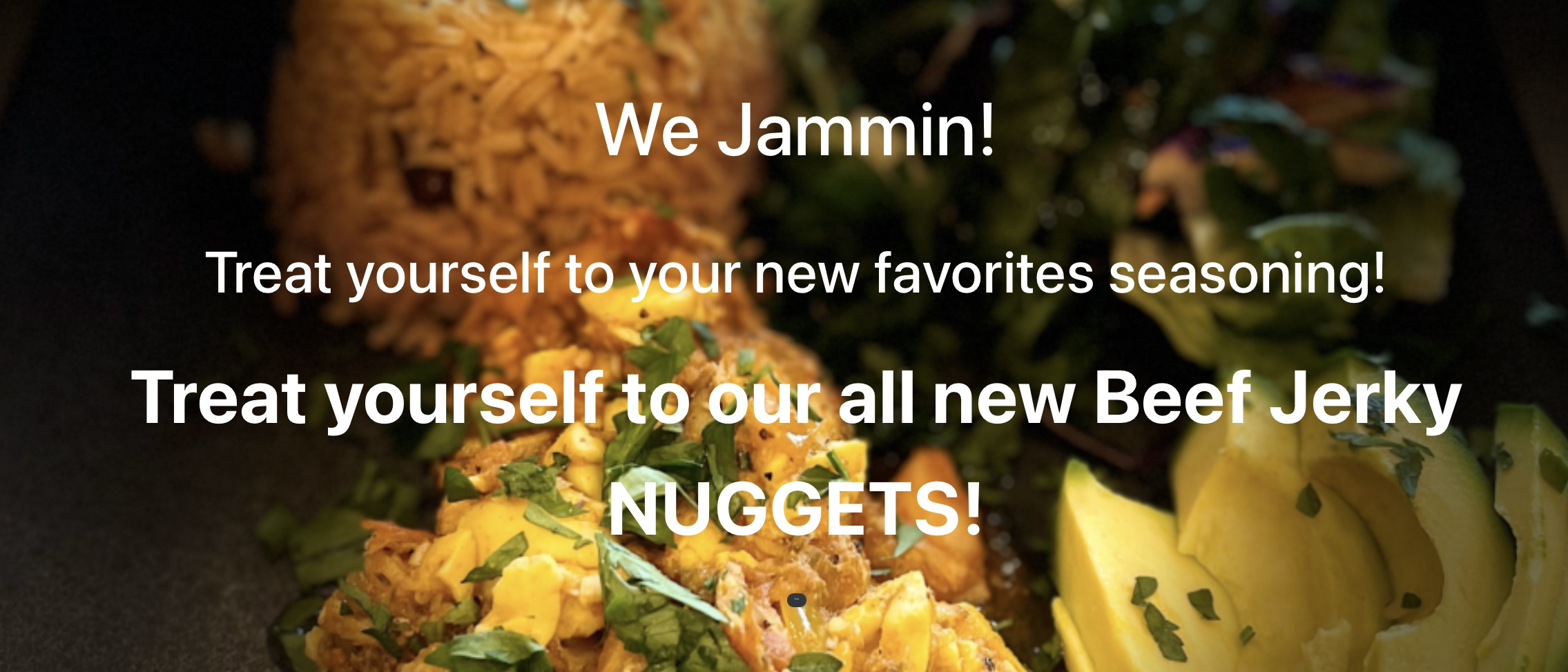 See Collection
Blended by the Works of the Hand!
Inspired By The Verse Psalm 90:17 "May The Favor Of The Lord Our God Rest On Us; Establish The Work Of Our Hands For Us— Yes, Establish The Work Of Our Hands."
Want to See More
The Humble Chef
Hey! I am Brohdny Ricketts (The Humble Chef)- A servant of God, husband and father of 3. I lived in Jamaica from one year old and came to America when I was 8; that is where the island flare derives from. I am known for many different things but anyone who knows me know I love cooking. I have battle buddies from my deployment to Iraq in 2006 who recently spoke to me about my cooking while at war.
Food is a common denominator that brings people together and has the ability to make anyone feel good. Through my faith, food has enabled me to bless and give with a joyful heart.
Your New Favorite Seasoning
Featured Products
When you think of seasoning, the first thing you think of is meat, right? Not these bottles of flavorful excellence. This all purpose seasoning has a flavor profile that emulates a sweet & savory or sweet & spicy blend. Whether you use it on all your meats or French fries, eggs, avocado and much more, this seasoning is guaranteed to make your taste buds happy.
This is our customers
Favorite
don't miss out!
Will Philbrick
The absolute BEST seasoning. Can literally go on anything and make the most bland meal delicious!!! Highly Recommend!!
Jan Dempster
All purpose, spicy and curry are all really, really good. Making dinner without much of a plan has become easy.
Scott Sudyn
this spice is really good . I've used it on pork,chicken,fish and steak and it was great on all of them
Faith Hill
Absolutely delicious! Good on any and everything!!!! The spicy is perfection! Can't wait to try the curry flavor!!!
Elaine Goddard
This is an all around great seasoning blend! We use it in cooking many dishes from eggs to steam veggies, steamed rice, add it to soups, steaks, pork chops, curries, fish, chicken, oxtails, Ackee and more. The flavor is scrumptious…. Season meat overnight and see the difference! Dad's Island Flare, the go to flavorful seasoning!!!!!
Cayden Dawson
It's a perfect hit! Spicy hits just right on the taste buds and original gives that perfect savory taste.
Alan Sniffen
Great quality seasoning that goes well with everything! The owner is a stand up guy who cares about his customers!
Alex Schmidt
it's a great flavor and works with just about anything you can't think of. it's DELICIOUS
Lynn Beutler
Had this seasoning on steak and it was delicious! Looking forward to trying the spicy!
Vivian Marques-Rodriguez
Dad's Island Flare is the best seasoning ever so if you don't have it yet I recommend you getting you will love it 😍
Vincent Hamburg
it looks amazing, smells awesome, and tastes even better! fast shipment was received and we had to try immediately! thank you for this homemade seasonings. you know I had to get both flavors too. both are on point!
Omar Hadid
It's a great all around spice! I love it on my chicken and steak! I haven't tried the spicy or curry yet but I'm sure it won't be long.
Richard Mund
So far great on everything Want to try on scrambled eggs next. Mmmmmmmmmm
Joan Poe Marino
Steak tips seasoned with Dad's Island Flare over brown rice. Delicious!!
Suzanne Bianchi Rosenhahn
Simply delicious...A must try!! I don't know what to say...nuff said!!
Yashira Coreano
ok ok if you haven't had this seasoning original or Spicy both are delious you won't buy any other seasoning this is the best one thank you Dad's Islad Flare for the oportunitity recommend 💯
Stephen Varkonda
Put on steak, wow savor the flavor!
Andrew Honecker
Bought some at the Winter Haven market (after a taste of the delicious seasoned jerky). Great seasoning and a great family! Will definitely purchase again.
Follow Reveal-ation
Gods Message
This blog is created to share Gods word to people with BOLD FAITH.
Share with specific people in detail that mirrors their faith
Share dates with the world for documentation and proof to bring people to Jesus
For people to follow you and to be healed by you because they needed proof to believe in Jesus through you and to believe in you.
Not only did He rise but he also revealed himself through the Holy Spirit and spoke to people, another SIGN. God is the same yesterday, today, and tomorrow. I like to say, you only know what you know until you know (YOKWUKUYK). So now you know!
ALSO AVAILABLE AT THESE LOCATIONS